on November 6, 2009
DJ HELL or DJ METALLICA?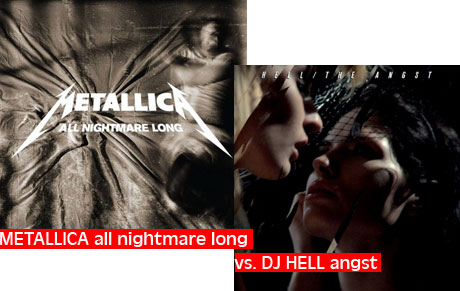 I made an interesting observation when i was listining to DJ HELL's angst - but listen yourself!

on October 3, 2009
New film by Quentin Tarantino The Inglorious Basterds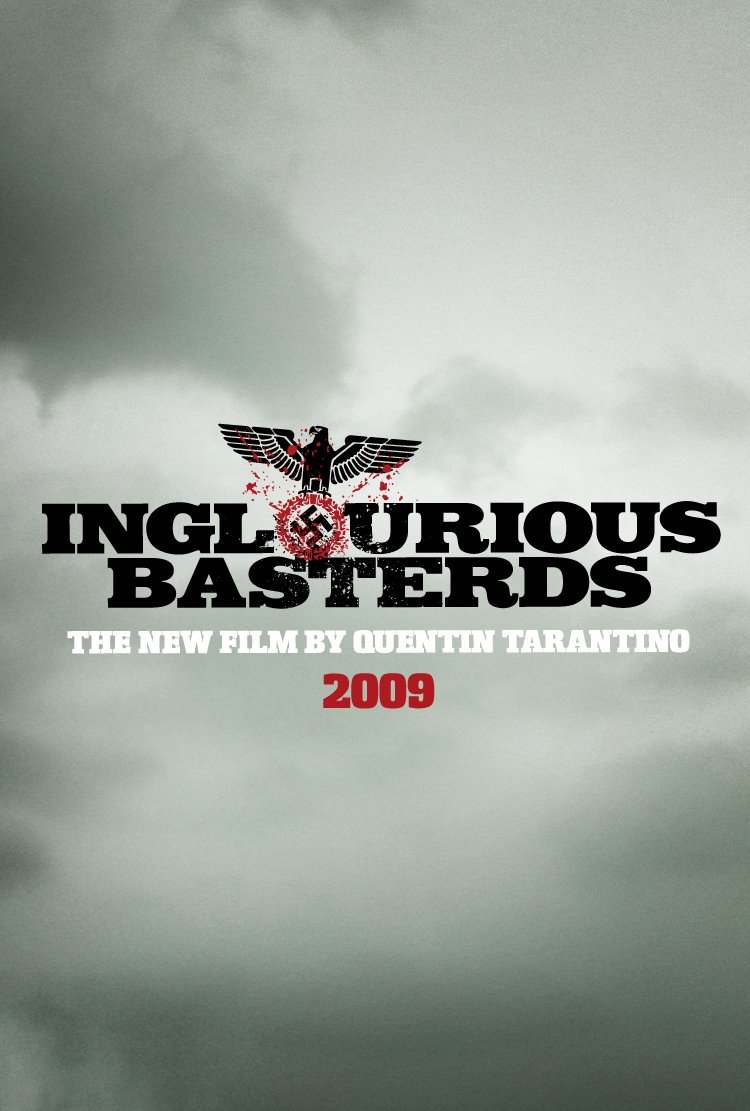 The new movie by director Quentin Tarantino! A must see for every Tarantion fan. Very well done!

more details see music section
on June 17, 2009
New film by Jim Jarmusch THE LIMITS OF CONTROL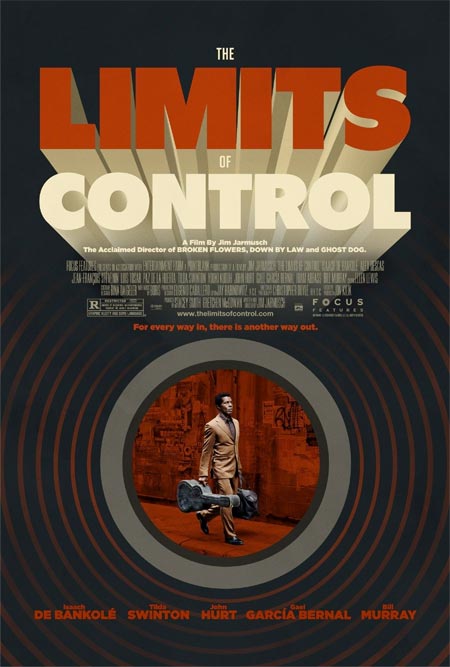 The new movie by director Jim Jarmusch is a brillant work and is realised in the typical Jarmusch style. Unfortunately only two cinemas in austria are showing this movie, but anyway I could see it.

more details see music section
on May 30, 2009
Moskavskaya is NOT Москавская!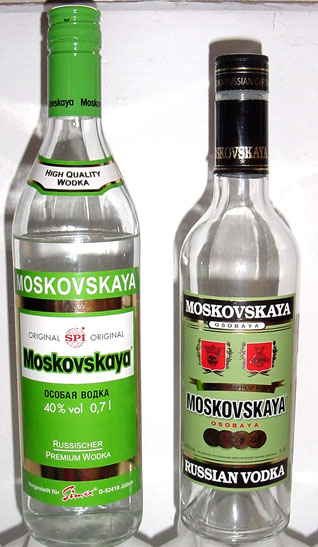 The vodka Москавская (Moskavskaya) imported from Санкт-Петербург (St. Petersburg) differs in look (fortunately not in taste) from that bought in Klagenfurt METRO.

more details see music section
on December 18, 2008
all nightmare long or... Тунгусский феномен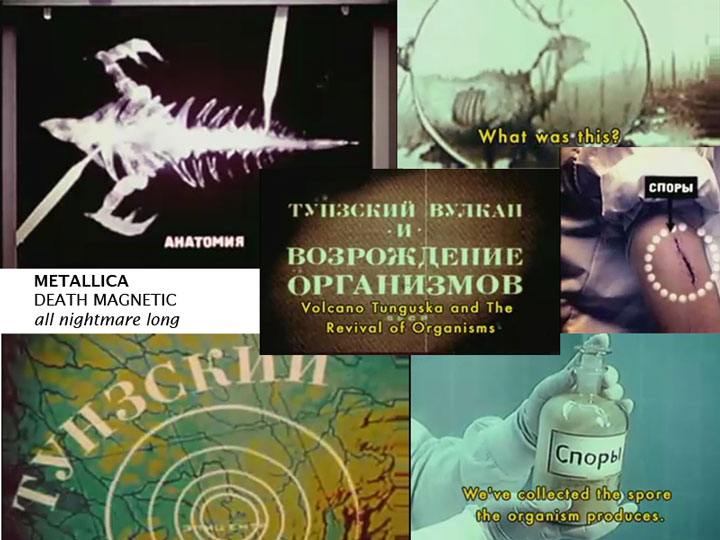 the new fantastic music video by metallica - all nightmare long playing with the tunguska event interfered with a soviet propaganda video...music and video fits perfect!

more details see music section
on June 23, 2009
...back in action!!!

...but slightly changed...
for more details find it out..

on March 25, 2008
Code 46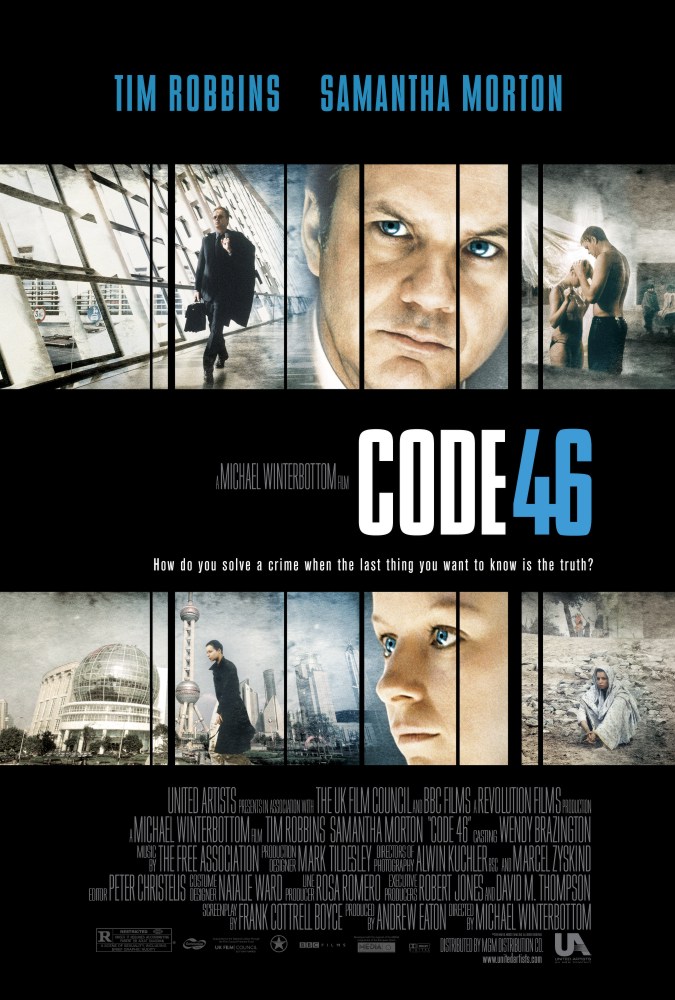 A very good not-mainstream science fiction that shows how it could be one time in future when the life is controlled by your genetic information!
for more details see movie section

on February 22, 2008
Sweeney Todd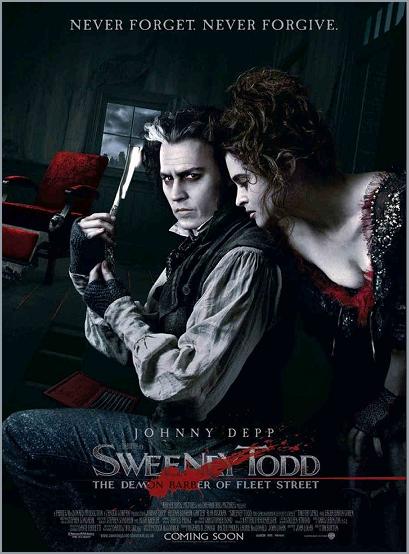 A very good movie with brilliant actors, such like Jonny Depp Helena Bonham Carter from a brilliant director - Tim Burton.
for more details see movie section

on February 10, 2008
Kakao is not Kakao!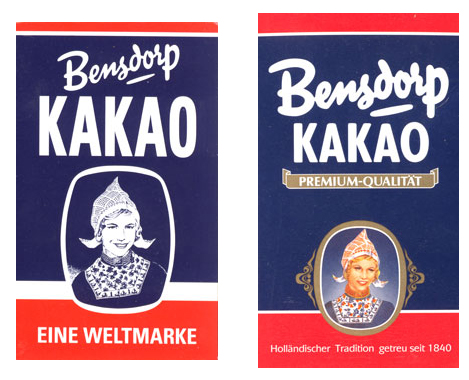 First of all everybody knows that Bensdorp Kakao is the best in world, but it seems strange that there exists two qualities of them! I first noticed this on a trip to germany when I bought Kakao. I was wondering why the Kakao was so dark. Back again in austria I noticed the difference. I was trying to get this special Kind of Bensdorp in Austria but it wasn't possible...
for more details visit a store in Germany

on January 21, 2008
I am Legend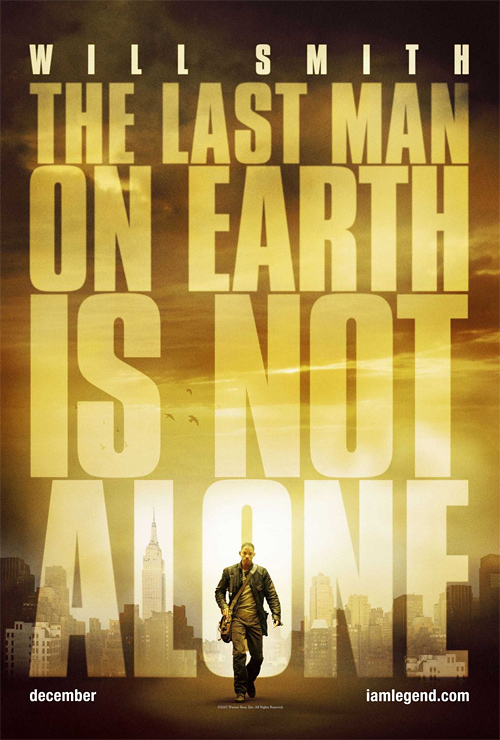 It is very nice to see New York that deserted. Especially when Will Smith is playing Golf on an army boat from the wing of a jet! Also his home was nice organized - 3 floors with a special lab in the basement, in which he was serching for an antivirus. The topic foritself has something but the rendition was in some points not the best.
on January 20, 2008
3:10 to Yuma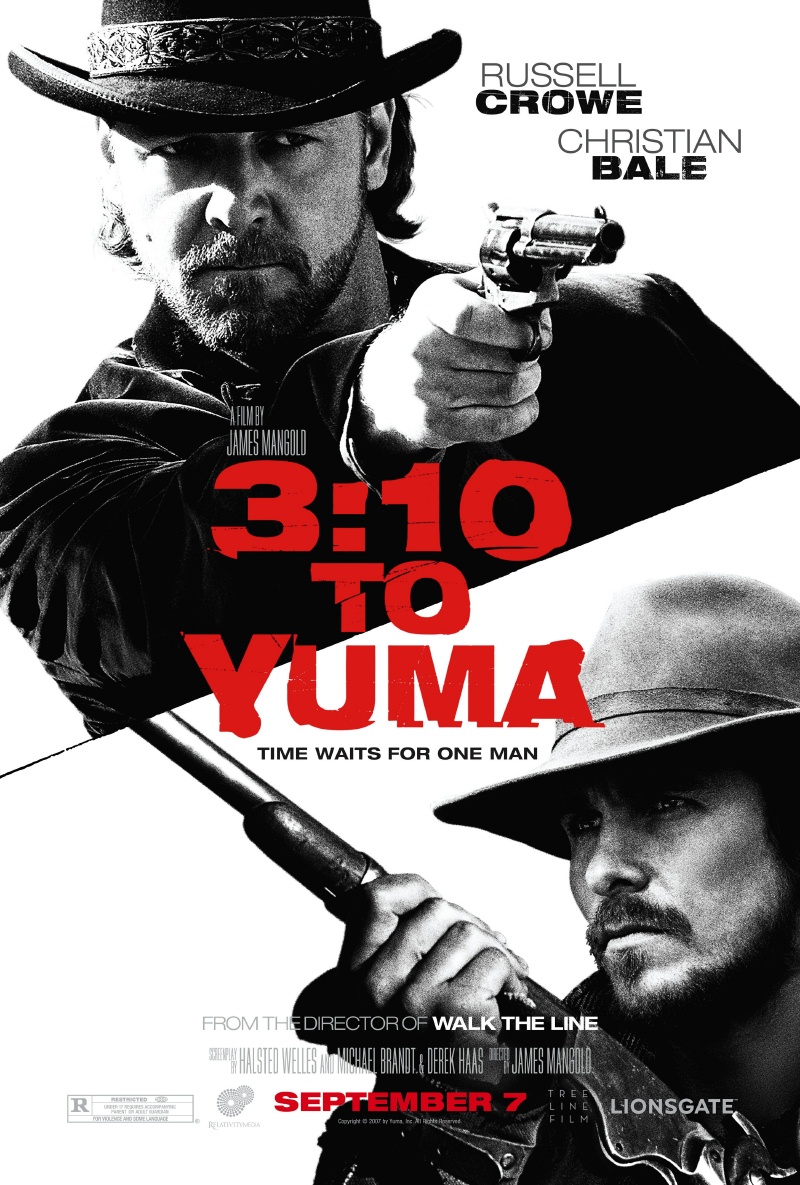 A nice western remake! I don't know the original but I liked the movie especially because it is realistic, meaning that there is no happy end in the normal sense. This movie shows that one cannot classify people into good and evil - there is no clear separation.
on January 11, 2008
Death Proof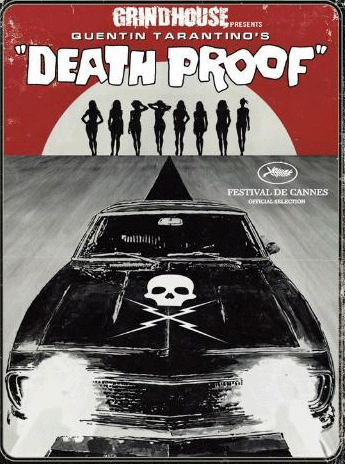 A very morbid movie! With good text passages, very good outfits nice cars and crazy girls. A typical Tarentino movie without any unecessities and very good music!
If one knows the last movies of one will recognize the ring tone of one of the girls mobile as the Elle Drivers sough. And also one will recognize the Sheriff and his first son from Kill Bill.
on January 8, 2008
A scanner darkly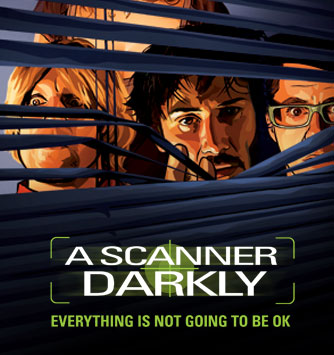 A very strange movie! First of all needs this cartoon animation style getting used to. But this style fits quite good to the story of the movie and after a while one gets used to it.
Still I think I need to watch again to get it all.
for more details see film section
interesting article in Nature
on January 5, 2008
Caffè San Marco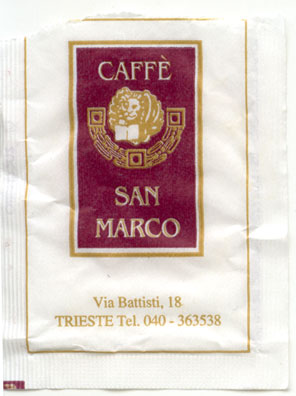 A very good old-austrian caffè in Trieste where you can eat the best "Sacher" in the world!
for more details visit Trieste!
on January 4, 2008
Sweets from Ukraine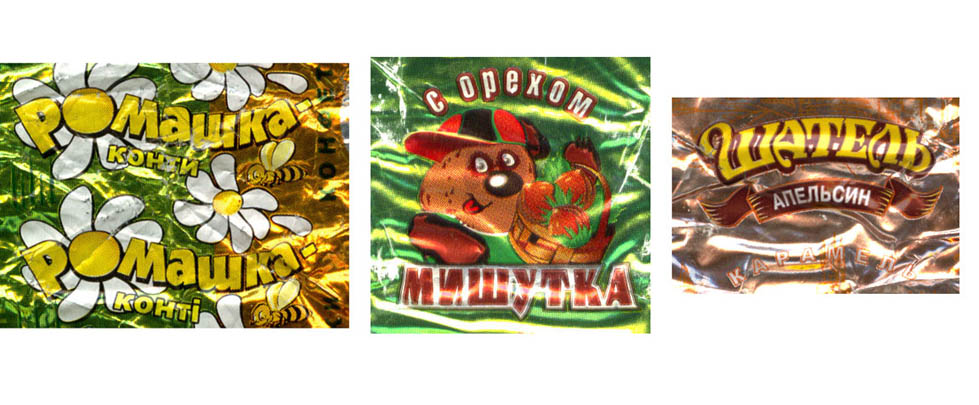 I've got some sweets from ukraine with some crazy Names:
Ромашка - КОНТИ (translit: Romashka)
МИШУТКА (translit: MISHUTKA)
ШАТЕЛЬ (translit: SHATEL)
for more details visit an ukraine store!
on January 3, 2008
Babel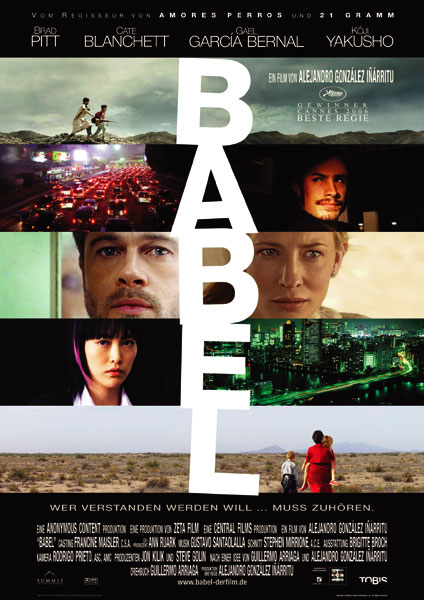 It is a very good, realistic and authentic movie telling us four different stories playing in four different countries. At the first view one can think about four different stories but after looking the movie over a period time one recognizes more and more that the stories are connected.
A very good film about the actual situation in the world today!
on December 27, 2007
Atonement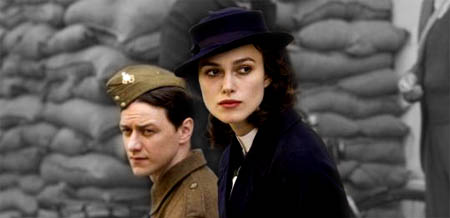 The movie title sounds like a typical romance novel and also starts like that. After looking the movie over a period of time one recognizes that it is different in some way. I liked it very much because of this realistic story. One can think about, that this were really happening somewhere in the years 1935.
The scenery of the whole film was very well done. One gets the feeling of beeing in the that time. All in all a good movie.